WELCOME
TO THE
OFFICIAL
TIPTONVILLE HIGH SCHOOL ALUMNI®
WEBSITE
"Truly great friends are hard to find,
difficult to leave, and impossible to forget."

~ G. Randolf
---
OWNED AND MAINTAINED BY REELFOOT FOUNDATION ®
Lake County Schools Alumni Association
Lake County Genealogy and History
"Preserving our past, building our future"
Tiptonville High School Alumni Site ~ Ridgely High School Alumni Site ~ Lake County High School Alumni Site Lincoln School Alumni Site ~ Lake County Genealogy and History
---
ANNOUNCEMENTS
FREE SHIPPING
LCSAA 2013 Cookbook "Recipes to Remember" is now AVAILABLE
This new cookbook has 344 recipes of alumni from LCHS, THS, RHS and Lincoln School.

The cost of the cookbook is $15.00
. Mail to: LCSAA - 655 Lake Drive - Tiptonville, TN 38079.

Proceeds of the cookbook will fund operations of the 4 Alumni sites, scholarships and special projects.
CLICK BELOW TO ORDER ONLINE
https://www.paypal.com/cgi-bin/webscr?cmd=_s-xclick&hosted_button_id=NCYT4VPQ6FLHE
---
WE NEED YOUR HELP
The monthly costs of the 5 alumni sites is approximately $125.00. We need your help in order to keep these free and accessible to everyone who is interested. You may make a donation to our General Fund or any Scholarship fund by selecting the "Make A Donation" heading to the left. All donations are tax deductible.
---
LCSAA Bumper Stickers
Show your LSCAA with our new 4 x 4 bumper stickers.
Only $5.00 Each with free Shipping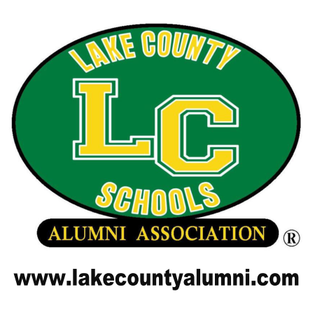 ---
Who can join?
Anyone who EVER attended a LC School can join the site, regardless of whether you graduated. If you are a friend/family of Alumni, you also can be added as a guest. No one was intenionally left off, just please submit your name and I will add you so you are able to create a profile.
---
If you know where anyone may be located on the "Missing" list, please let me know. If you would like a current list of missing classmates, please click here and I will forward you one!

THS
Found
235
20.2238%
Deceased
351
30.2065%
Total Known
586
50.4303%
Unknown
576
49.5697%
Total Graduates
1,162
100.0000%
---
LAKE COUNTY SCHOOLS ALUMNI ASSOCIATION
---
ANNUAL PHOTOS

If you would scan your senior annual photos or class composite, I will attach to the profiles. The following classes now have photos attached to profiles
Classes 1940-1942 Senior Photos
Class of 1946 Senior Photos
Classes 1950-1951 Senior Photos
Class of 1953 Senior Photos
Classes 1952-1958 (Photos from 1953 Annual-NOT Senior photos)
Class of 1952 (Photos from 1951 Annual)
Class of 1959 Senior Photos
Class of 1961 Senior Photos
Class of 1963 - Senior Photos
---
Alma Mater
Hail to thee, our Alma Mater

In every quest

May you stand the test

Hail to thee, our Alma Mater

May you be forever blest.
School Song
Fight, you valiant Earthquakes,

Fight for thy name,

Fight till the finish

And win this game.

Fight you valiant Earthquakes,

Fight against the foe,

Fight for ol' Tiptonville,

The school you know...
---
© 2008 - 2011 Reelfoot Foundation
Lake County Schools Alumni Association
Lake County Genealogy and History
for any comments communicated by its alumni. The sole purpose of this site is to facilitate communications between Lake County's community of graduates. If any visitor to this site feels that there is inappropriate comments, please contact the Web Master immediately and the material/materials will be removed from this site. If you have any comments or need to report any inappropriate comments, please send an email to the following address:
abuse@lcsaa.org

MEMBERSHIP DISCLAIMER: This is a private site maintained by the Lake County Schools Alumni Association. Classmates that did not graduate with the class, or that graduated from other years may be admitted on a case by case basis. All membership, regardless of graduating year, will be granted or denied, at the discretion of the site administrator. All memberships may be revoked at the discretion of the site administrator. The privacy and security of all registered members will be considered a priority for the purpose of invitations, admittance, denials and revocations.
DATA
: Information provided on this web site is obtained on a "best efforts" basis and no one shall be held liable for any errors or omissions. To correct any data other than your own profile data, which you can update yourself, please go to the "Contact Us" button and send your comments to the web site administrator.
Reelfoot Foundation is a 501(c) (3) nonprofit organization
Lake County Schools Alumni Association
Lake County Genealogy and History
Federal Tax ID# 27-1178922